Containers as a Service, the foundation for next generation PaaS
Containers are revolutionizing the way that people build, package and deploy software. But what is often overlooked is how they are revolutionizing the way that people build the software that builds, packages and deploys software. Containers like Docker, help organizations to meet the needs of both IT operations and development teams. Containers are an effective way to manage the traditional discontinuity between these two groups, which is why they often earn a central place in a DevOps approach.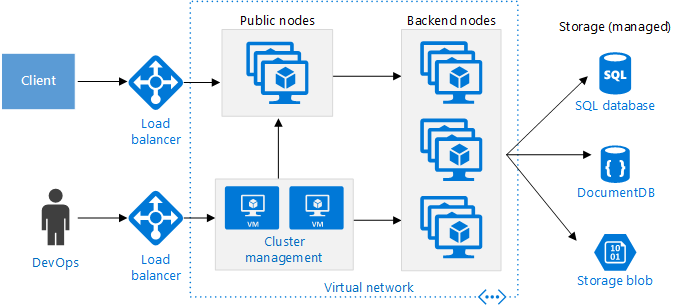 The inter-coordination and timing of service delivery is a notable IT modernization challenge. Interdependencies mean that coordinated service delivery is essential. Containers enable service delivery processes to be consolidated, reducing the coordination dramatically which translates into IT and developer productivity gains.
An effective container platform should:
Create a hybrid cloud architecture
Build a foundation for DevOps
Tap innovation and standards form open source communities
Maximize existing investments

We help you to develop a container strategy, implement the tools and frameworks necessary to achieve it, and teach your team how to use containers to improve agility.